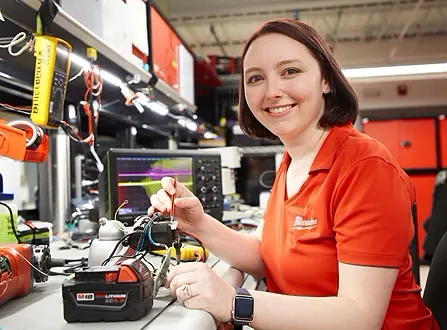 Innovate Without Boundaries
Our users are our passion – the situations they face every day on the jobsite drives everything we do. By pairing our investments in technology with our unrelenting trade focus, MILWAUKEE® delivers solutions that elevate the way work gets done on every jobsite. We will not be complacent, and we will not stop disruptively innovating for our users.
It's our team of electrical engineers, mechanical engineers, and software engineers who are helping lead this charge. This is your chance to be part of the team developing the most technologically advanced batteries, motors, electronics, and software solutions the industry has ever seen. We are pushing the limits in firmware, machine learning and the use of artificial intelligence. And we're not stopping at cordless power tools.
We need you to help make jobsites safer and more productive for the trades.
Our Past is Storied in Invention. Be Part of Our Future.
We've assembled the very best team of engineers and industrial designers to give batteries, motors, and electronics life within solutions that change the lives of our users. We design, develop, and manufacture our own battery packs and motors in-house. And we invest in electrical engineering resources to design and develop leadership in electronic capabilities; something unique within the industry.

Year after year, our team continues to make significant breakthroughs in the industry. We can't and won't slow down. The last decade alone is proof of that – and we're just getting started.
2005
Invention of LIthium-ion Tech for power tools
We achieved a major step forward for the industry and our users when we invented the technology that enabled the use of lithium-ion batteries in power tools, laying the groundwork for the future cordless jobsite. While the industry was investing in antiquated technology, we were at the forefront of innovation, investing in top engineering talent to design and develop groundbreaking electronic capabilities.
2007
M12™ and M18™ are Created
Leveraging our technology and battery competencies, our engineering teams brilliantly designed two fully compatible systems that are still leading the industry today. Users no longer have to invest in new platforms to achieve more powerful and ergonomic solutions. The M12™ and M18™ Systems were built to be fully compatible, evolving with new technology advancements. There are now 300+ solutions on these systems, combined.
2008
Redlink™ Intelligence is Engineered
Thanks to our use of advanced electronic communication in power tools, users are now able to protect their investments and optimize tool performance through thermal and overload monitoring. The invention of REDLINK™ Intelligence also enabled us to create features like DRIVE CONTROL™, AUTOSTOP™ and more, giving users more control.
2009
Redlithium™ Batteries
As our systems continued to grow, the power and performance needs behind each tool differed. That's why our team of engineers created a robust electronics package to optimize performance for every tool and battery combination. We also designed a durable battery pack with patented designs to protect these internal components against drops, water, and harsh environments.
2012
M18 FUEL™
By this time, we were already an industry-leader in cordless power tool performance. We kept going. Our team designed the next generation of power tools, completely redefining not only what an 18V tool can do, but what a cordless tool can do. The introduction of M18 FUEL™ introduced the industry to the highest-powered brushless motors as well as full-circle communication between the tool, battery, and charger.
2015
One-Key™ Unlocks Digital Capacities
We knew IoT wasn't a fad – it was the future. Our users wanted virtual, interactive, and instantaneous experiences that make their jobs easier. Our engineers developed the breakthrough ONE-KEY™ software, a collaborative tool and equipment platform that helps jobs run smoother through inventory management, tool tracking and security, and tool control capabilities.
2020
MX FUEL™ Equipment system
Most recently, we've introduced the world's first system of cordless light equipment. This system completely disrupted the equipment space with the most advanced batteries, motors, and electronics to help combat emissions, noise, vibration, and the frustration of gas maintenance on jobsites everywhere.
Fast Facts
20% YOY Growth for the last 12 years
Issued more than 1,000 patents since 2007
Tripled U.S. workforce in the last decade
Has manufactured products in the U.S. since 1924
At MILWAUKEE®, we firmly believe that our People and our Culture are the secrets to our success – and that's why we give you unbridled access to everything you need to continue disruptively innovating for our users. Behind these doors you'll be empowered every day to own it, drive it, and do what it takes to design and develop the biggest breakthroughs in the industry. And you'll be part of a Culture that's obsessed with high performance, never settles, and is constantly seeking answers with agility, speed, and urgency.

By removing the internal boundaries of bureaucracy and limited resources, we're removing the boundaries for what we can do for our users.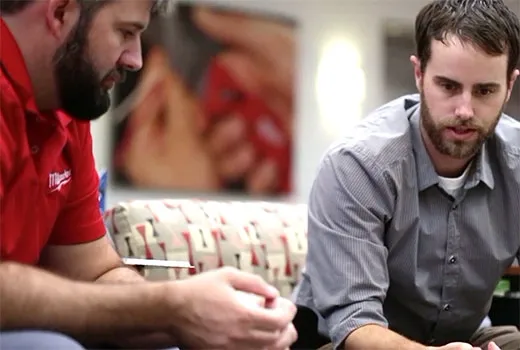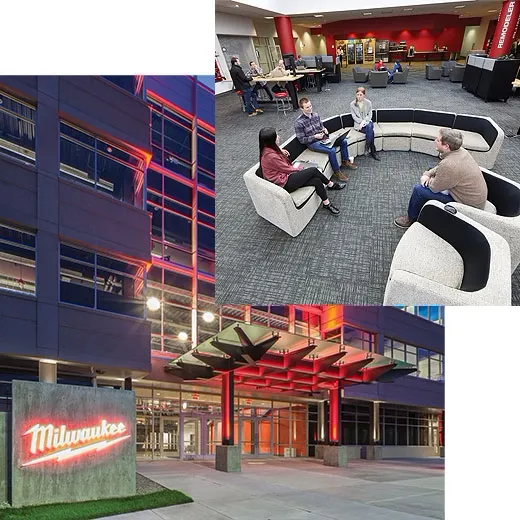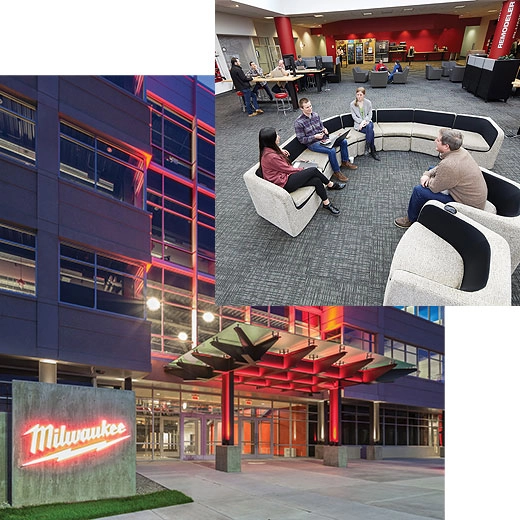 We know you're looking for more out of your career than just the ability to design and develop new solutions and be part of a strong culture. Our compensation, benefits, perks (including work from home options), and employment programs are just the start. MILWAUKEE® is the fastest-growing brand in the industry – our headquarters in Brookfield, WI, is busting at the seams and we're continuing to expand across the country and the globe. You'll be part of something special from Day One.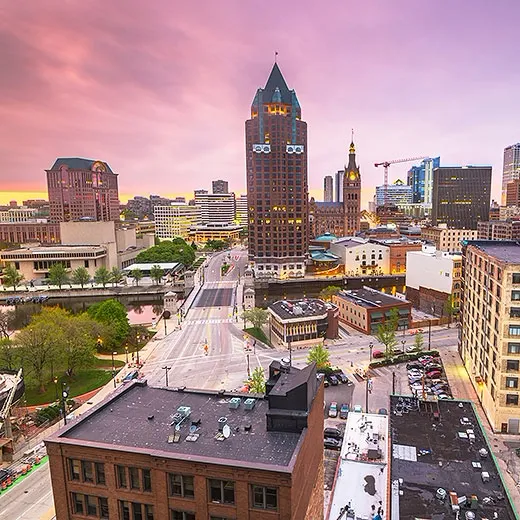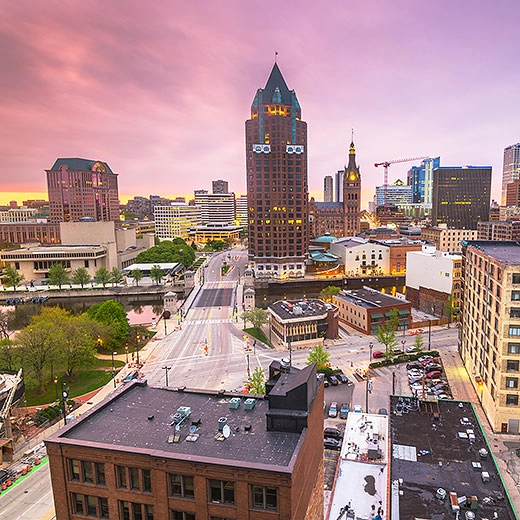 Our company gets its name from one of the fastest growing tech cities in the Midwest. Thanks to a downtown building boom, a thriving entertainment scene, and affordable housing, Milwaukee has become a place engineers are choosing to call 'home.' Here you can network with talented leaders in manufacturing, healthcare, finance, IT/software, and retail. Milwaukee's tech ecosystem is flourishing.