EARLY CAREERS
Internships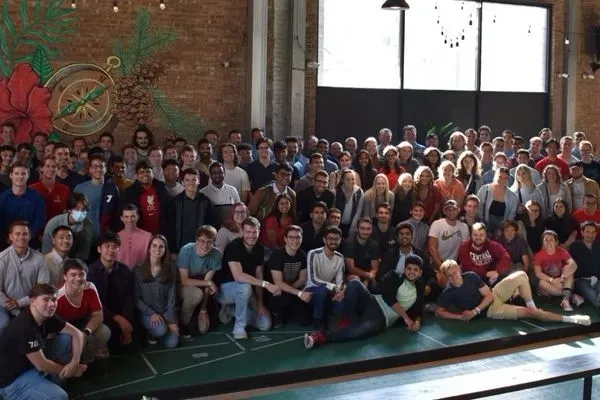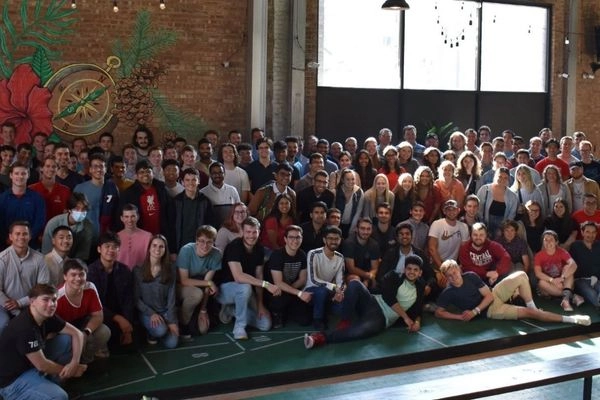 A Career Start Like No Other
Interns at Milwaukee Tool are given unique and invaluable opportunities. If you're looking to dive into innovative work, we'll deliver hands-on experience to prepare you for your career. You'll have a huge network of professionals to lean on and consult with at your fingertips. At the end of the internship, you'll have greater confidence and, often, a full-time offer from us to push your career — and our company — to the next level.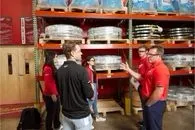 Future Opportunities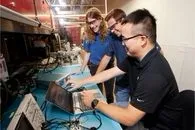 Projects with a Purpose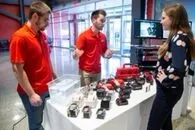 Try Something New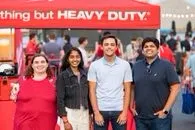 A Place to Belong
Meet Our Interns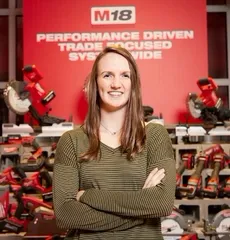 I chose the Milwaukee Tool internship because I thought it would be a great hands-on experience where I could work on projects from start to finish. I wanted to work for a bigger company but also one that would give me a lot of project responsibility. Milwaukee has exceeded my expectations.
Mechanical Engineering Intern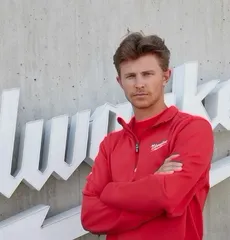 Networking is something that I personally love! As I love to talk, getting to know some of the VPs and even other interns throughout the company is very fascinating! We all have come from different places and are working on many different projects so being able to connect with them is something that I feel everyone should do while working here!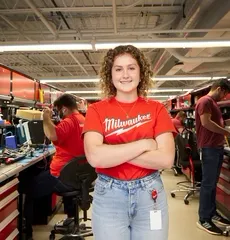 If I have wanted to learn anything more about what I am doing, my manager has always been available to give me information or present new and different opportunities for me. This allowed me to discover what I am truly interested in.
Electrical Engineering Intern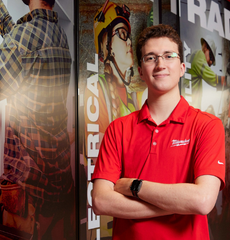 In meetings where we are brainstorming, anyone can throw out any idea. The CIO even said, anything you want to say, you can say it to them.
We are relentless on building a culture that is focused on driving dedication to disruptive innovation, that takes unparalleled pride in our work and brand, and always does what's best for the pros who depend upon our products to make a living.
Featured Jobs
Our Interns on Internships
Common Questions And Answers
When is the best time to look for positions at Milwaukee Tool and how do I apply?
Positions (Internships & Entry Levels) are generally posted in the beginning of the fall semester (September – November) for the following year and are filled on a rolling basis.  
Where can I learn more about Milwaukee Tool culture and opportunities?
We visit campuses and attend career fairs at multiple universities. We recommend checking with your university's Career Services office to learn when we will be on your campus. If not, we encourage you to view all of our current positions and learn about our culture.
How long is the internship program?
Milwaukee Tool's summer interns work full-time for 10 weeks, starting around the first Monday in June and ending on the second week in August.
Does Milwaukee Tool help with relocation and housing?
We provide relocation stipends for all interns; however, it is up to the intern to find/sign their own leases.
What benefits do interns receive?
Interns receive competitive compensation, 401k, associate discounts on merchandise, onsite gym, offsite events, and more.
Are interns considered/hired for full time roles after their internship?
Yes, absolutely! After each program, we often offer several interns the opportunity to come back and work full time upon completing the internship program and graduating.